Frequently asked questions
Frequently asked questions

Categories in York by bus smartcard
Where can I buy and top up my York by bus card?
You can buy a new card or top up an existing card at the following outlets:
Which smart tickets are available?
Park & Ride (multi-day, weekly & monthly) - valid on all York Park & Ride services
All York (multi-day, weekly, & monthly) - valid on all bus services within the City of York boundary
First York (weekly & monthly) - valid on First buses only
Coastliner/CityZap (12-trip and Monthly tickets) - valid on Coastliner/CityZap buses only
A full list of tickets and prices is available to view.
How do I use the card?
Simply tap your card on the ticket machine when you board the bus. The ticket machine will read the card and confirm to the driver that you have a valid ticket for your journey. Please make sure your card is loaded with a valid ticket before you board the bus.
Can I load multiple ticket types on to my card?
You can load several different period tickets (weekly or monthly) on to one card. However, due to the way that the ticket machines work, only one type of multi-day ticket (Park & Ride or All York) can be loaded on to a single card.
How can I check what tickets are loaded on my card?
When you buy a weekly or monthly ticket, keep your receipt to remind you of the expiry date. Your can tap your card on any ticket kiosk to check the number of days' travel remaining.
What happens if there is a problem with the card?
If your card is not working then take it to a staffed outlet, either at the Visitor and Bus Information Point, or to a supervisor at a Park & Ride site. They will be able to check what tickets are loaded onto your card. We advise all customers to keep their receipt in case of any problems with the card.
To help them understand the problem, please advise the staff member:
Which ticket type you have purchased;
Which bus service you were travelling on;
The time and date you boarded the bus;
Which stop you boarded at;
The fleet number or registration number of the bus.
Any cards that have failed will be replaced free of charge unless there are clear signs of damage or tampering.
What happens if I lose my card?
We advise all customers to register their card at MyTravelYork. Registered cards can be returned to their owner if they are found and handed in to a retail outlet or to a bus driver. No refunds can be offered for missing cards.
Can I get a refund on a ticket that I no longer require?
Unfortunately refunds cannot be offered once the ticket has been purchased. We strongly advise customers to ensure they choose the correct ticket before purchasing. See our list of tickets and prices for more information.
Why is there a fee for new cards?
There is a non-refundable charge of £2 for each card. The cost is to cover the cost of producing the cards, and to avoid waste by encouraging you to reuse your card rather than getting a new one for every purchase. The cards are reuseable and kept with care will last for many years.
Can I buy tickets in advance?
Yes, unused day tickets are valid for up to one year from the date of purchase.
When buying a period (weekly or monthly) ticket you must specify the date you want your ticket to start. For example, you can buy a ticket at the weekend but set the start date for the following Monday. Tickets can be loaded up to one month in advance.
I've left my credit/debit card in the kiosk - what do I do?
We advise that you cancel the card with your bank immediately and then contact our call centre on 01904 554433 to report the incident. You will need to advise us which kiosk you have left the card in.
Can I share my card with another passenger on the same bus?
No, when travelling together, each passenger must have a separate York by Bus card. The only exceptions are the Park & Ride smart tickets, which allow up to three children to travel free of charge with each adult passenger.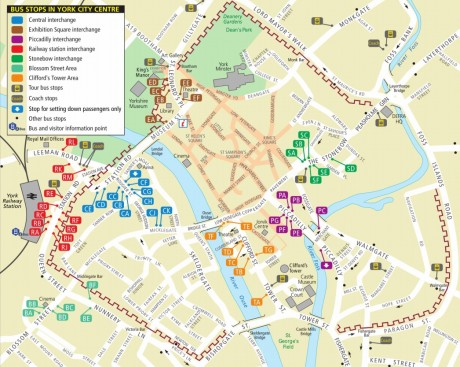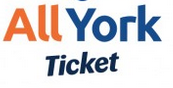 All York ticket
Travel for just £4.10 per day when you buy a multi-day smart ticket. Valid on all buses in York.
Visit the All York page