Quality Bus Partnership

Categories in About buses
The York Quality Bus Partnership (QBP) was originally established in 1999 with the principal objectives of:
encouraging greater use of public transport in and around York;
reducing problems caused by traffic congestion;
improving the environment and meeting social transport needs.
The main QBP group meets quarterly, and consists of representatives from City of York Council, local bus operators and other organisations representing bus passenger interests. Additional sub-groups of the QBP meet to discuss service performance, marketing, smart and multi-operator ticketing.
Quality Bus Partnership Customer Charter
In May 2018, the QBP launched its new Customer Charter, which sets out the high standard of service that customers using bus services across the city can expect. The full text of the charter is shown below.
Bus companies will ensure:
Fares are easy to understand and, where possible, available before boarding.
Timetables and route maps are up to date, clear and easily available.
Drivers are courteous, helpful and professional.
Buses are accessible and drivers trained to offer reasonable assistance to those who need it.
Buses are clean, comfortable and reliable.
Feedback procedures are publicised on vehicles, timetables and company websites.
Stakeholders are consulted about developing or changing services.
The council will ensure:
The environment around bus stops and shelters is clean and welcoming.
Timetables, including route maps, and information about how to get bus times by smartphone app, website and by text, are provided at all stops and are up to date.
Major bus stops are prominently labelled and identifiable.
Real time information screens are provided at principal bus stops.
A map of all bus services in York is produced for passengers.
Bus travel is prioritised over car travel when giving directions to the Council's facilities on websites and in literature, and the Council will work with other organisations in York to help them promote bus, and the other sustainable modes, to meet their travel needs.
Network Officers are used to keep traffic moving.
Highway works are planned to minimise disruption to bus services and their passengers.
Capital programming considers problems on the bus network – for example of unreliable services or poor facilities for passengers.
Good public transport design is at the heart of planning new property developments.
Information about how to feed back about the condition of bus stops and shelters is freely available.
Together we will:
Consult passengers about bus services and hold meetings at which bus passengers can have a say.
Promote public transport benefits to increase patronage.
Promote partnership working and increase innovation.
---
Notice of Intent to Prepare an Enhanced Partnership Plan and Schemes
23rd June 2021
At its meeting on 20th May 2021, City of York Council gave approval to proceed with the development of an Enhanced Partnership. The commencement of this is confirmed through this notice of the intention to prepare an Enhanced Partnership Plan and accompanying Enhanced Partnership Schemes, as required and set out in section 138F of the Transport Act 2000.
Notice of Making an Enhanced Partnership Plan and Schemes
8th July 2022
City of York Council intends to make an Enhanced Partnership Plan and Scheme for buses under section 138G of the Transport Act 2000, as amended, to take effect on 19th September 2022.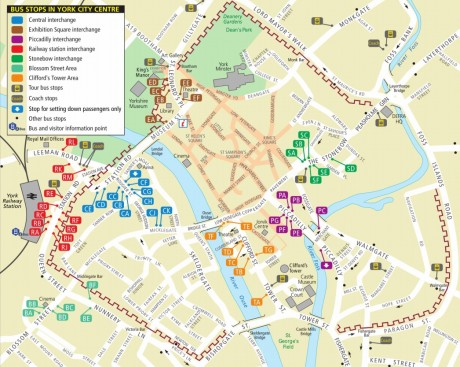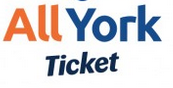 All York ticket
Travel for just £4.10 per day when you buy a multi-day smart ticket. Valid on all buses in York.
Visit the All York page