Ideas for Walking More
Walking is healthy and can be fun, interesting, sociable and great for your wellbeing. But how can you do more of it? See these great ideas below. And don't forget about York's walking maps and walking groups.
Visit the Mental Health Foundation's page 'How to look after your mental health using exercise' for expansion on the above benefits and more.
The NHS recommends walking 'Walking is simple, free and one of the easiest ways to get more active, lose weight and become healthier.'
---
Crosswalk
A crossword style puzzle, figuring out the next street name on a walk through the city centre.
---
Walk Bingo
Phonebox, barbershop, pond… How many can you spot? Can you make a walk that covers them all?
---
Living Streets Scavenger Hunt
See how many items you can spot from the Living Streets Scavenger Hunt, when out on a walk.
---
Living Streets Family I Spy
Take a Family I Spy walk. See if you can spot 26 things that begin with a different letter of the alphabet.
---
Mindful Walk Bingo
More Walk Bingo ideas, helping you appreciate your surroundings as you walk. Try this any time and any place, even if it's simply down the street or round the block.
iTravel York Mindful Walk Bingo card
---
Club Wilber treasure hunt
Clues for you to solve as you tour the historic sites and places of the city centre. Standard and braille paper versions are available at the Visit York Information Centre.
Download Club Wilber treasure hunt
---
York Walking Quiz
Friends of York Hospitals (FOYH) have created a fun quiz about points of interest around inner York (1.5 miles round trip). Donations are welcomed.
---
Try 20
#Try20 ideas for walking more from Living Streets.
---
Walk Once a Day: Tips and Resources
For a boost to body and mind, walk once a day and connect to nature no matter where you live.
See further resources on the Walk Once a Day Info Hub (Paths for All).
---
Ramblers Wellbeing Walks
Join short and sociable group walks, led by trained volunteer leaders.
See more information from Ramblers Wellbeing Walks.
---
Geocaching
Geocaching is a high-tech treasure hunting game played throughout the world by adventure seekers equipped with GPS devices.
See more information about Geocaching from City of York Council, or Geocaching with Ordnance Survey.
---
Thriving With Nature
Thriving with Nature is a comprehensive guide to walking in natural spaces for wellbeing and mental health. Composed by World Wide Fund for Nature (WWF) and the Mental Health Foundation, the guide includes detailed information on how nature can help you and how you can help nature. Along with this, the guide is brought to life through illustrations, seasonal sensory activities and personal stories.
---
Shinrin-Yoku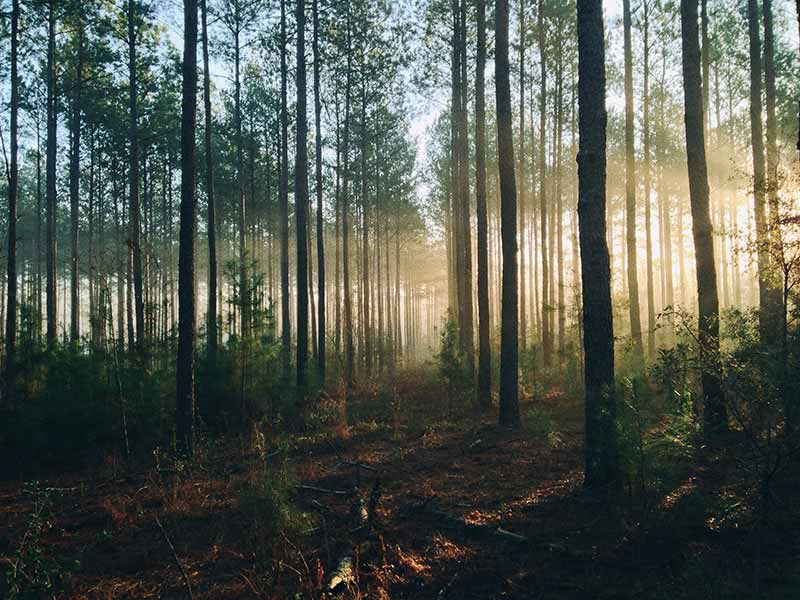 Photo by
Steven Kamenar
on
Unsplash
Shinrin-Yoku, translated into English as 'forest bathing' is a Japanese therapy developed in the 1980s.
It has since become a cornerstone of Japanese preventative health and healing medicine.
Research has shown that spending time among trees creates calming neuro-psychological effects, reducing the Cortisol stress hormone and boosting the immune system.
Studies have demonstrated reductions in stress, anger, anxiety, depression and sleeplessness.
How to do it? Simply go for a wander in your local woodland, forest or park. A few tips:
remove distractions (switch off your phone)
take your time, just wander and allow yourself to go wherever your body takes you
occasionally stop to look at something more closely, listen to something more clearly or feel something more carefully
maybe find a nice spot to sit for a while and just enjoy it
Shinrin-Yoku is best done alone, but if you do share your wander with someone else, try not talking to each other.
---
More walking resources
Further walking resources from Ordnance Survey:
National Walking Organisations provide good info and resources for walking: