Ideas for Walking More
Walking can be extremely valuable for your physical and mental health. On this page, we aim to highlight the benefits of casual walking and provide some useful ideas to help you and your family get the most from being outdoors. See the below links for this page's content: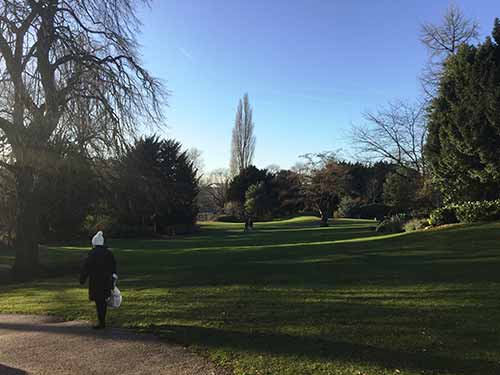 Benefits of Walking
Many studies have shown that walking for even 10 minutes per day can have a significant impact on how you feel. In summary, walking can:
Increase mental alertness, energy and general positivity
Increase self-esteem and reduce stress and anxiety
Lower the risk of developing depression and dementia by 20% - 30%
Help you reach the recommended weekly physical exercise target of 75 – 150 minutes
Visit the Mental Health Foundation's page 'How to look after your mental health using exercise' for expansion on the above benefits and more.
Health Walks
Health Walks are currently unavailable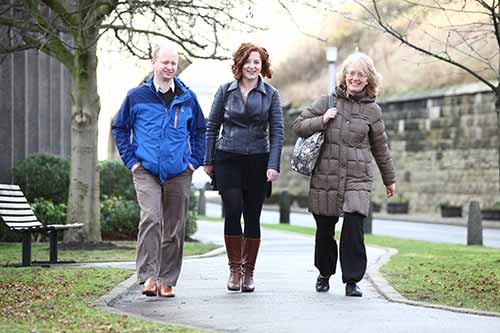 The national Walking for Health programme aims to encourage people to walk more by joining regular short group walks, led by trained volunteer leaders. It is a gentle and sociable introduction to walking, where people can enjoy local green spaces and meet new people.
York Health Walks offer a series of group walks from several across the city..
Beginner health walks start at around 30 minutes at a gentle pace and are ideal for those just starting out. Longer walks are also available for those looking to progress their fitness or challenge themselves. Regular Away Day walks provide the opportunity to visit local beauty spots and enjoy longer walks as part of a day out.
Walks are suitable for all ages and ability – everyone is welcome to come along
You don't have to book, just turn up on the day and introduce yourself to the walk leader
Please wear suitable clothing and bring a drink with you
Dogs are welcome but should be kept on a lead
Bathroom facilities are available on most routes or at the meeting point
For more information, contact volunteer York Health Walks co-ordinator Kay on 01904 693235 or email kayork47@btinternet.com
You can also visit the York Health Walks Facebook page
Thriving With Nature
Thriving with Nature is a comprehensive guide to walking in natural spaces for wellbeing and mental health. Composed by World Wide Fund for Nature (WWF) and the Mental Health Foundation, the guide includes detailed information on how nature can help you and how you can help nature. Along with this, the guide is brought to life through illustrations, seasonal sensory activities and personal stories.
Shinrin-Yoku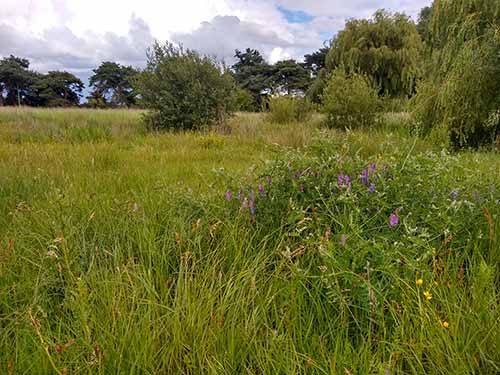 Shinrin-yoku, translated into English as 'forest bathing' is a Japanese therapy developed in the 1980's.
It has since become a cornerstone of Japanese preventative health and healing medicine.
Research has shown that spending time among trees creates calming neuro-psychological effects, reducing the Cortisol stress hormone and boosting the immune system.
Studies have demonstrated reductions in stress, anger, anxiety, depression and sleeplessness.
How to do it? Simply go for a wander in your local woodland, forest or park. A few tips:
Remove distractions (e.g. switch off your phone)
Take your time – just wander and allow yourself to go wherever your body takes you
Occasionally stop to look at something more closely, listen to something more clearly or feel something more carefully
Maybe find a nice spot to sit for a while and just enjoy it
Best done alone but if you do share your wander with someone else, try not talking to each