Coronavirus travel information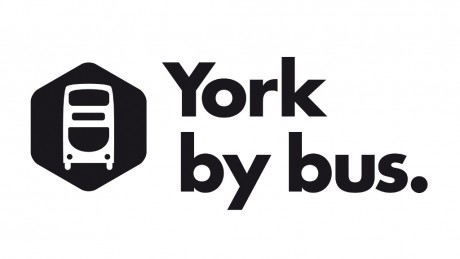 Bus services are changing regularly in response to the Coronavirus situation. Find the latest information here.
Coronavirus travel information
Following the announcement of a new national lockdown, changes will be made to some local bus services from Sunday 10th January.
Bus services are operating for essential travel only, with appropriate health and safety measures in place to ensure that social distancing guidelines can be adhered to.
Please note that the Government requires everyone using public transport to wear a face covering, unless you are exempted for medical reasons. Further information can be found on the gov.uk website.
Summary of bus service changes
Arriva
Coastliner and Cityzap
ConnexionsBuses
Service 13 will finish slightly earlier each day, with the last departures from Stonebow to Haxby at 1731 and from the station to Copmanthorpe at 1735.
Service 16 will run to a Saturday timetable with a break in the middle of the day.
See www.connexionsbuses.com for latest information
East Yorkshire
First York
From 10th January:
Services 1, 4 and 6 will run up to every 12 minutes on weekdays, 15 minutes on Saturdays and 30 minutes on Sundays. These services will run every hour during the evening.
Services 11 and 12 will run to a revised timetable. Service 12 will once again serve Monks Cross shopping park now that the bus lane has reopened.
Service 5/5A will run up to every 15 minutes on weekdays, every 15 minutes on Saturdays and every 30 minutes on Sundays.
Service 66, 67 and UB2 will run with minor timetable changes.
Services 66X and UB1 will be suspended.
The Hospital Bus (HSB) will run as normal.
See www.firstgroup.com/help-and-support/coronavirus-information for advice on safe travel
Park & Ride
From 12th July:
Services 2A, 3, 7 and 9 (Rawcliffe Bar, Askham Bar, Designer Outlet and Monks Cross) will run every 15 minutes during the daytimes.
Services 2A and 7 will run every hour during the evening.
Services 59 (Poppleton Bar P&R) will remain suspended until further notice
See Park & Ride for latest information.
Reliance
York & Country
Services 14, 19 (Saturday) 20, 22, 24, 25, 26 and Castleline will run as normal.
CitySightseeing tour buses will be suspended until further notice.
See www.transdevbus.co.uk/york for latest information.
York Pullman
Services 21, 36, 37 and 196 will continue to run as normal.
Services A43, M2 and M3 will be suspended.
See www.yorkpullmanbus.co.uk for latest information.
Changes on board
Bus operators have safety measures in place to protect staff and customers. These include reducing the number of available seats on board each bus, encouraging the wearing of face coverings, ensuring alighting passengers are clear of the bus before anyone else boards and keeping a safe distance when boarding.
Please be patient and observe all the safety measures when travelling. You should not leave your house if you are experiencing COVID-19 symptoms, including a high temperature, a new, continuous cough and loss or change to your sense of smell or taste.
Changes at bus stops
Customer safety information will be displayed at bus stops. When queueing please maintain a 2 metre distance between yourself and other passengers. Additional measures may be put in place at stops to manage social distancing. First have produced the following video to explain the new arrangements at stops and on board
Paying for your ticket
To help prevent unnecessary contact, please use cashless payment methods, such as contactless debit cards, smartcards or M-ticket apps wherever possible.
Return to normal concessionary travel arrangements
To help support essential journeys, normal concessionary travel rules will apply. Bus passes will be accepted for concessionary travel only after 09:00 on weekdays and at any time on weekends, with the exception of blind persons who are permitted to travel at any time of day in York.
Getting live bus information
Bus operators and the council are working to update timetables as quickly as possible. Please note that due to the short notice nature of these service changes, some timetables on journey planning websites, apps and real-time information screens may not be updated immediately. Please bookmark this page and visit bus operator websites for the latest timetable information.
Summary of rail service changes
Rail service levels are also gradually being increased. Please use contactless card payments wherever possible and note that most rail services now require seat reservations before travelling.
Crosscountry
See www.crosscountrytrains.co.uk/coronavirus for the latest updates.
Grand Central
See www.grandcentralrail.com/coronavirus-travel-information for details.
LNER
See www.lner.co.uk/travel-information/coronavirus-travel-information for details.
Northern
See media.northernrailway.co.uk/news/coronavirus-travel-information for details.
Transpennine Express
See www.tpexpress.co.uk/travel-updates/corona-virus-travel-info for details